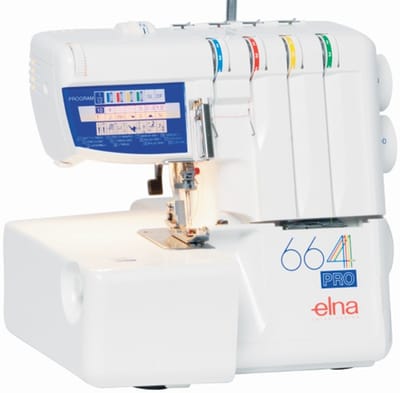 Overlockers - the Great Assistant!


At The Sewing Maxchine Company we have overlock machines for sale through our Melbourne store and website. We offer only quality sewing products and services at unbeatable prices. Looking for an overlocker? Then read on.

The overlocker - buy overlockers in Australia

The sewing machine is an irreplaceable staple in its abilities - an overlocker, or serger, is its very talented sibling. With quick and easy manipulation of fabrics and thread, the overlocker can take our basic sewing experience and transform it to create intricate works of art.

An overlocker is like a finishing tool, using a knife or blade to cut away excess seam allowance, then wrapping multiple threads over raw edges of fabric to create a clean edge that will not fray.

If you haven't yet had the privilege, allow sewingmachines.com.au to introduce you to the brilliance of the overlocker.

The Sewing machine company and what they can do for you

Our established business of four years is built upon 58 years of experience in the sewing machine industry. We offer the best quality Janome, Elna, Singer, Brother and Horn sewing machines, overlockers and products at unbeatable costs. We will match any current stock prices - we refuse to be undersold!

Our store is located in Glen Waverley, however we also have a website for online purchases at the most competitive prices. Products and parts can be purchased online and shipped free of charge throughout Australia.

Now, do you want to learn how to use your overlocker?

Our business also offers sewing classes for overlocking and simple sewing needs. Whether a beginner or experienced and wanting to expand your current expertise, we have sewing and patchwork classes available to assist in getting the most out of you and your machine.

Further services The Sewing Machine company provide

Aside from our products and classes, we provide an unbeatable repair service of sewing machines, ironing presses and overlockers. Whatever your machine may need - whether a service or a major overhaul - we can assist in reverting it to its original glory.

Get in touch with The Sewing Machine company for your sewing needs

We focus on excellence in all areas of our service delivery, with guaranteed customer satisfaction. So what are you waiting for?

Browse our selection of overlock machines online or gain advice on your sewing needs by attending our store at 688 High St Road Glen Waverley, or alternatively browse our range online. If you have any questions, contact our friendly staff on 1300 137 041.