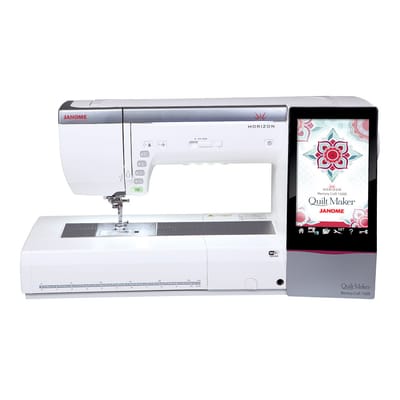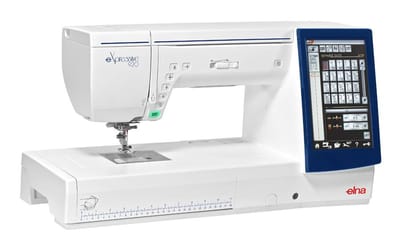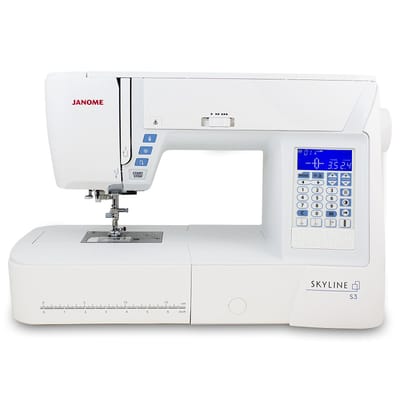 Digital Sewing Machines at The Sewing Machine Company


At the sewing machine company we offer complete satisfaction service to our customers, no matter what! We have been operating for five years, with 59 years of industry experience. Don't think that the years have left us behind though, as we are selling the latest digital and computerised sewing machines, including the Janome digital sewing machine, the Brother digital sewing machine, the Janome computerised sewing machine and the Brother computerised sewing machine. These are alongside other quality sewing machine brands including Elna, Singer and Horn, all available with free shipping Australia-wide.

What could a digital or computerised sewing machine do for you? For a more basic machine, you could start with something like The Janome 780dc computerised sewing machine which is the easiest Janome sewing machine to use, with a simple stop/start system. This machine is perfect for those who are learning, with each stitch prepared with its own stitch button, and 12-month faulty warranty and five years extended warranty. Or, you could explore a more advanced machine such as the Brother NV980d embroidery sewing machine. It has a USB port to import your designs, features 180 built-in stitches, 196 embroidery designs, and another 126 designs in nine fonts available on an accompanying CD. With simple touch screen controls and automatic needle threading, it's the perfect step into perfecting your designs, and a long term warranty guarantees the perfect stitch every time. These machines are just the beginning of our large product stock at The Sewing Machine Company

Already have a digital or computerised sewing machine and wondering what does this mean for you? In the name of customer satisfaction, we now stock the latest updated machine programs available! This includes the Janome MBX Version 4 Digitiser Program, with an improved monogram tool, new ambiance quilting, new stitch and cross stitch types, improved colour matching… and that's just the beginning. With sales that drop the price to as low as $600.00 below the recommended retail price, The Sewing Machine Company is bringing you real bargains.

Our machines and programs are all the highest of quality at the best, most competitive prices. If you find a cheaper price on the same machine elsewhere, let us know and we'll match it. This means for our customers, the lowest prices are always guaranteed - especially when you factor in the free shipping.

Aside from the digital machines, overlockers, embroidery sewing machines, and other fantastic products waiting for you, we offer repair services on all sewing machines, overlockers, and ironing presses. Sewingmachines.com.au also offers classes in sewing, patchwork and overlocking at our handy Melbourne location, 688 High Street Road, Glen Waverley 3150.

The Sewing machine company is all about excellent service, honed through our 58 years of knowledge and customer relationships. Whether this means helping to find you the perfect first sewing machine, the perfect machine update, or simply the perfect machine match for you, we will stand by you and support you throughout your sewing journey; supporting you as you learn, repairing any damage or mistakes and keeping you up to date in the process.