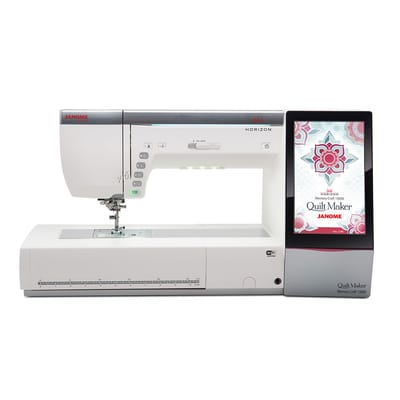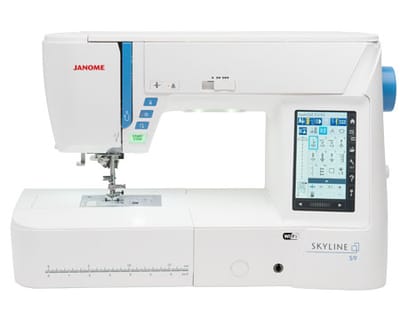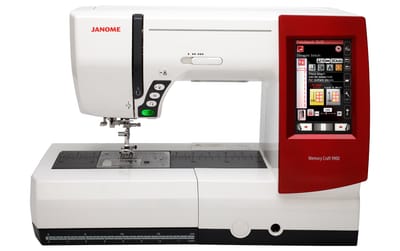 Embroidery Sewing Machines


AtThe Sewing Machine Company we stock a wide range of embroidery sewing machines. We have 58 years' experience servicing the sewing machine industry so we take pride in providing our customers with a range of high-quality products from premium brands.

Our range of embroidery sewing machines includes models from brands such as Janome, Elna, Singer and Brother. Embroidery sewing machines are a large part of our business so we are confident we can help you find the right embroidery machine for you.

How do you choose the right embroidery sewing machine?

There are many embroidery sewing machines on the market. Different sewing machine brands offer a variety of embroidery machines to suit sewists of all skill levels. Whether you are a hobbyist or a serious embroider, there is an embroidery machine out there for you.

Each brand will have various features which may be unique to their product range. It's important to take into account what type of projects you are working on and what features will suit your applications. Our experienced staff will take you through the various models and offer recommendations to help you find an embroidery sewing machine that will suit your needs.

Each of the brands we stock offers a range of models to suit your needs and budget. You can rest assured when buying any of the models offered, you are purchasing a high quality machine.

Want to get to know your new embroidery machine or further enhance your embroidery skills?

Whether you want to gain familiarity with your new embroidery sewing machine or you want to build on your existing embroidery skills, we provide classes that will help you get the most out of your sewing machine. We can coach you in sewing, overlocking and general maintenance of your machine. For a list of current classes and times call us on 1300 137 041.

Do you have an embroidery machine that needs a tune-up or repair?

We also provide an excellent repair service. Our qualified technicians are experienced in servicing sewing machines, overlockers and ironing presses of various brands.

If you're looking for an embroidery sewing machine for sale, sewingmachines.com.au has a wide range available at the lowest prices. Our experienced staff will help you choose the perfect machine to suit your needs. To view the range, visit our store in High Street Road, Glen Waverley or browse our website, sewingmachines.com.au. If you wish to buy an embroidery machine online, we will ship it free within Australia.